Meet the team
With a team of over 100 employees globally it would be difficult for us to list all of our amazing angels but we would like you to meet our management team who are on hand to ensure your Lucinda Ellery experience is memorable.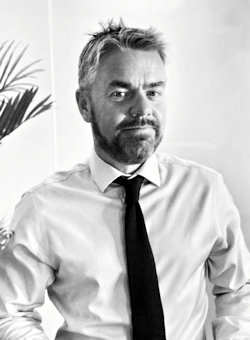 Chris Hinchliffe - Director
I started working with Lucinda Ellery in 1995. Lucinda (my mother) insisted that I learned all from the ground up and after a lot of training, I did just that! Lucinda instilled in me, what it means for women to be challenged with hair loss and how important it is to find a way to successfully manage this. As the interest in our services grew so did my role. Today my role spans research and development (I am constantly looking at how we can improve the Intralace System and have overseen several successful changes over the years including the creation of proprietary hair components, hair sourcing and natural aesthetic developments) I also work on project management within the company, expansion planning and still on occasion, consulting on the suitability of our services with clients. I am privileged to work with so many of our senior management team over many years and their outstanding humble dedication and professionalism is grounding.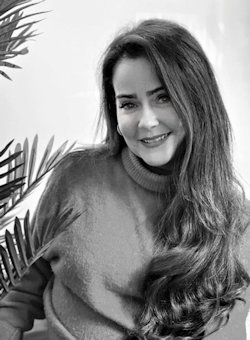 Michelle Dabadie - Director
When we decided to open our first U.S location in Beverly Hills, I moved to California to facilitate the growth and expansion of the studio which was a fun experience living in the U.S for three years. I am now back in the U.K, I particularly miss the Californian weather! I love our clients and I love how I have witnessed the Lucinda Ellery ethos and ethics be just as effective across the pond. I have worked with my mother (Lucinda) since I can remember, and I was always fascinated with her inventive ideas and her progressive thinking when it came to all things hair. I enjoy creating new Intralace systems for our lovely client and conducting consultations but as the company has grown there are days where I have to wear many hats and I wouldn't have it any other way. Being a woman, helping ladies regain the appearance of a natural full head of hair whilst regaining their confidence also is the most rewarding experience which I am grateful for every day.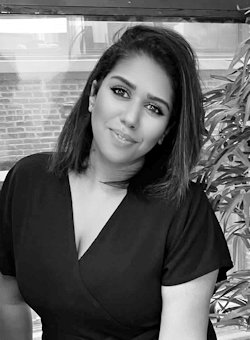 Priya Vedhara – Head of US Operations
I never thought I would find a role that combined my personal career ambitions with my ambition to work for a cause that helps and supports people, well I found it at Lucinda Ellery! The fact that I see women, every day, come to us whether they are experiencing cancer, TTM or any other condition and we are able to at least alleviate the stress of their hair loss is such a privilege. My role at Lucinda Ellery is varied to say the least, managing the teams, offering training and development as well as looking at the business on a strategic level means my job is a busy and rewarding one at that. We all go to work to pay the bills but when you find yourself in a position where you can do that but also be contributing in some little way to someone's life, well that is when you know you are onto a winner!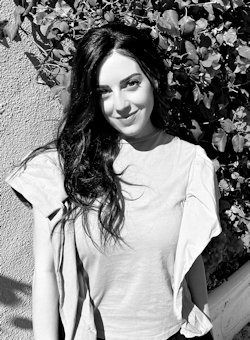 Nicole - Los Angeles Studio Manager
I'm a Connecticut native, and have been with the Lucinda Ellery family Since 2013. I'm a warm personality with an attention to detail and think this is a perfect combination to manage our Los Angeles location. I specialize, in hair color, hair extension, and the Intralace system. I enjoy managing the staff as well as still looking after our clients myself. Outside of work, my hobbies include spending time in West Hollywood neighbourhood, and spending time in the Sunny Cal weather. I love making frequent visits to our Manhattan NYC location where I can spread my love and knowledge of women's hair enhancement to both coasts. I believes that life is an adventure and I am lucky to be part of such a wonderful community of women.
Marina - Los Angeles Studio Manager
I have been a licensed cosmetologist for over a decade and came to work at Lucinda Ellery because I felt drawn to the nature of Lucinda's mission of helping women feel confident and beautiful. I have been working at the Beverly Hills studio for 7 years. My speciality at our studio is creating new Intralace Systems and love it when clients rave about my razor cuts! In my downtime, I am driven by music and art in all mediums, including photography, and enjoy always finding new ways to stay creative.